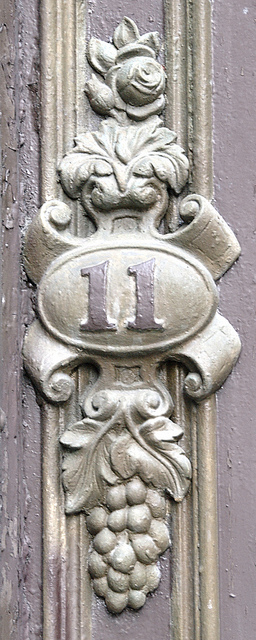 It's been an interesting year on the CRM vendor front. Salesforce.com alone ensured it would never be a dull 2011. It felt like hardly a week went by without them buying another company.  Acquisitions included Heroku, Dimdim, Assistly, Model Metrics, Radian6, and Rypple. They clearly have a bold vision of the future and it's going to be interesting in 2012 to see if they can harness these acquisitions and break out from their traditional CRM roots.
Oracle seemed keen to avoid Salesforce getting too much of the limelight. Firstly by cancelling Marc Benioff's keynote at Oracle OpenWorld 2011, then by joining the acquisition trail with the purchase of RightNow for $1.5 billion. This should set up a tasty showdown between the two companies in 2012, with more acquisitions to come I suspect.
Microsoft launched Microsoft Dynamics CRM 2011 early in the year, which might otherwise have been known as Microsoft Dynamics CRM V5.0 had it not been for a change of branding which may yet come back to haunt them. Perhaps the most interesting aspect of the release was the extremely aggressively priced online version which could have major implications for the software as a service (SAAS) CRM market.
It's going to be extremely interesting in 2012 to see how serious Microsoft is about attacking the likes of Salesforce.com, or whether it will lapse into its more traditional new version every three years approach.
At the lower end of the market Sugar and Zoho seem to be making decent gains, and I still think there's room for more companies to gain a beachhead in the entry level market before going on to challenge the larger, more established players. I wonder if 2012 will see some exciting new contenders in this space.
On the implementation partner side of things, there seemed to be a fair amount of consolidation in the UK market with a number of familiar names being acquired. I suspect it's been a tough few years for the CRM reseller community.
That said we were ludicrously busy over the summer, hence the paucity of blog posts during this time, and speaking to a number of implementation partners they also saw a surge in business. I suspect this partially reflects the arrival of Microsoft CRM 2011, but also that organisations were starting to spend again following the first financial meltdown.
How the market will fare in 2012 with a European recession likely, and the Eurozone crisis far from resolved will be interesting. I think organisations would be well advised to keep a weather eye on their implementation partners. A dip in performance is often an early indicator they're struggling and it may be time to explore other options before things degenerate too far.
Returning to the vendor theme again for one moment, I rather laughably predicted in the wake of Entellium going under a few years back that other SAAS based providers could follow suite. This proved to be wildly inaccurate, but I can't help but feel that the number of SAAS CRM suppliers isn't sustainable over the long term, particularly if we do head back into recession. Users of SAAS based services would be wise to at least ensure they have some sort of workable contingency plan if the worst did happen.
On the implementation side of things there seem to be a lot of big complex CRM projects kicking off using mid-market CRM tools like Microsoft and Salesforce.com. These have frequently sought to fold multiple systems into a single platform and are often have a multi-national dimension as well. Without wishing to be the perpetual voice of doom, I suspect some of these projects will really struggle given the lack of depth of relevant experience in the mid-market implementation community. Will 2012 see a return to high profile CRM project failures as some organisations try and deliver too bold a vision?
The final emerging trend was that all of a sudden I couldn't have a conversation about CRM implementation without the work agile cropping up. Coincidentally perhaps, our own preferred approach has evolved from pure waterfall to perhaps what's best described as waterfall with agile elements, and we will be exploring the agile approach in more depth, and doubtless be writing more on the topic in due course. My early conversations with people who know what they're doing with agile indicate that while it can be very effective, if it's not managed well, then it can create one hell of a mess, which is a bit perturbing given how badly some implementation partners have messed up using the apparently more straightforward waterfall approach.
So, in summary, 2011 has proved to be pretty riveting, and I suspect 2012 will be even more exciting! Happy new year everyone.