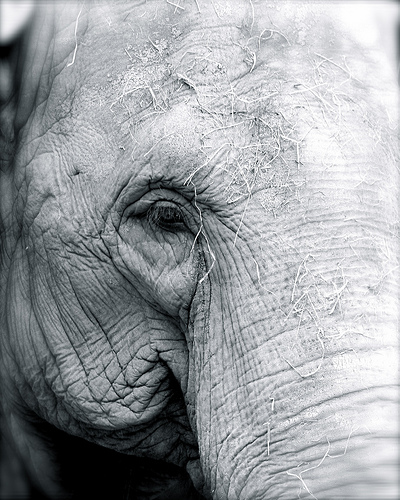 Once upon a time there was a small department in a much bigger business who were exemplary users of CRM technology. They used their system to help manage all their key processes. The marketing team used it to precisely target relevant communications to prospects and customers to generate new leads. Those leads were logged, managed, and nurtured within the system to help maximise conversion rates.
Sales people had access to a wealth of tools and collateral to make them effective and productive as possible. Potential sales deals were managed through the system to give better visibility of future orders and to help the sales management identify which opportunities needed additional help and support. When an order came in, the complex procedures which supported its fulfilment were all managed through the system rather than the collection of spread-sheets it replaced.
The department had seen a huge improvement in customer satisfaction levels as it increased its speed and quality of delivery. The team however were ever alert to customer issues and made sure each was logged and carefully managed. Customer retention rates were as a result getting better and better. Sales people, aided by a better understanding of the products each client was buying, which came from a simple integration into the finance system, were becoming increasingly successful at cross-selling the company's wide range of products and services.
The success of the department was not missed by others in the business. The Managing Director soon decreed that every department could benefit from the use of CRM technology, and the IT Director was asked to roll out a new system to all parts of the business.
Roll forward two years, and the new CRM system is now live. Pretty much every part of the business are now users of a brand new, multi-million pound deployment of CRM software. Our exemplary users however were no longer exemplary users. The new system didn't really support the way they worked anymore and most of them had stopped using it. In fact, the team were very quietly developing their own new system to replicate what they'd had before. In fact across the business as a whole, usage levels were low. Most staff paid lip service to the system rather than actively used it. While no one cared to say it too loudly, the company had just invested in a very expensive white elephant.
This particular tale of course is fiction, but I suspect there will be plenty of real-world examples in the coming years. In my CRM trends for 2012 piece, I noted the increasing number of larger, more complex, CRM projects, designed to replace multiple existing systems. Though the objectives of such projects are highly laudable, it's important that organisations consider a couple of things: Firstly, to understand what makes successful existing systems successful, and the clue here is generally it has very little to do with the technology. Secondly, as different parts of the business may well operate in different ways, the tasks of either standardising processes, or tailoring the system to meet those individual needs, are challenging ones. Without some appreciation of these dimensions, then success may prove elusive, and the cost of failure will include all that was bull-dozed to make way for the hoped-for brave new world.