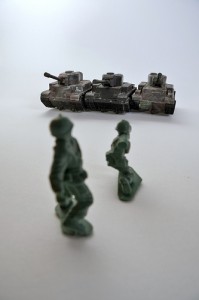 In my previous post I reviewed Microsoft Dynamics CRM 2011. Perhaps the biggest change has been that Microsoft CRM has finally entered the cloud. 2011 can be purchased either as a traditional on-premise application or as a software as a service (SAAS) offering. While this has been available in the US for some while, this is the first time it's been available direct from Microsoft outside North America.
Perhaps what was most surprising was the pricing strategy. The initial pricing will be an aggressive £22.75 per user per month, and while this is only available until the end of June, our understanding is that the pricing will remain under £30 thereafter. Microsoft is also offering their reseller network some pretty attractive margins to help prime the pumps.
This aggressive assault on the cloud could have a significant impact on the CRM marketplace. Salesforce.com is the undisputed leader in the cloud and has 87,000 thousand customers running its software, whereas Microsoft has around 23,000 in total for both flavours of its CRM offering.
Salesforce.com is vulnerable though. At £85 per user per month for its Enterprise edition there's a big price differential between the two services. While Salesforce would argue that it has functional superiority, particularly in respect to its Chatter service, and point to a much better developed application marketplace, it's going to be interesting to see whether CRM buyers feel these justify the price difference.
My best guess – and I've been wrong plenty of times before – is that they will take a decent bite out of Salesforce.com's market share. Perhaps the bigger impact though will be felt by the raft of SAAS offerings that have established themselves competing with Salesforce.com on price. For those that haven't been able to meaningfully differentiate themselves, the arrival of the proverbial 800lb gorilla in their midst may prove particularly painful.
How big an impact Microsoft has will depend on several factors: firstly how well they adapt to the demands of being a cloud based vendor as opposed to a principally an on-premise one, and secondly, and very importantly, how effectively they are able to market their offering. In this respect Salesforce has made every CRM vendor look like bumbling novices, Microsoft included.
Thirdly, in terms of product innovation and development Microsoft will need to prove they can produce the goods. While Microsoft Dynamics CRM 2011 is an impressive product, they need to show they can release new capaibilities on a regular basis. A major release every two or three years is not going cut it in a SAAS world used to getting regular feature updates.
Salesforce has also shown with its spate of recent acquisitions and release of innovative new capabilities such of Chatter, that it isn't going to stand still and wait for people to catch up. Microsoft on the hand has been playing catch up for too long and has to start to break new ground.
If Microsoft can deliver in these departments, then Salesforce is going to find itself under pressure, and there's also likely to be significant consolidation in the entry level market. On the other hand if it fails to impress in the cloud this could devalue its standing in the on premise CRM mid-market, which it dominates currently. With this in mind 2011 may prove not only an interesting product, but a very interesting year for the CRM market.