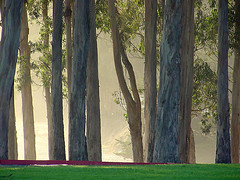 This post is about choosing an implementation partner as opposed to a CRM software vendor. The distinction being that while you may choose CRM software from vendors such as Microsoft, Salesforce.com, or Sage, the actual implementation work is likely to be performed by one of a large network of partners.
Implementation partners are something of dangerous variable. While essential to the success of a CRM project, they are often relatively small, frequently precarious entities, and of considerably varied quality. Getting the decision right about the implementation partner is arguably more important than the CRM software itself, so the following post provides nine points to consider when selecting a CRM implementation partner:
Be careful about vendor recommendations – in principle you should be able to ask the CRM vendor for recommendations. You do have to be a little bit careful with this however. While sometimes this does solicit good advice, some vendors seem keen to avoid their partners competing too directly, and will steer you to the partner within whose 'territory' you are deemed to fall, rather than the one that may be most appropriate to you needs.
Look at the track record – most implementation partners can talk a good game, but it's the quality of the projects they've performed that's important. It pays to research their track record carefully. Speak to existing customers, but not necessarily the ones the partner offers as a reference. It's good to go 'off piste' in this respect. Partners can always find someone who will say good things about them, so look at customer lists on their web site, or in their sales collateral, and make your own enquiries.
Look for experience with your product – the partner may be extremely experienced, but how experienced are they with the product you are looking to implement? Ideally you are looking for someone that has perhaps a dozen or more projects under their belt with your chosen software.
Is the chemistry right? – are these people you feel you can work with? And in this respect it's important to differentiate between sales and implementation staff. When you are making a purchase decision your relationship will be with the salesperson. However it's not the salesperson you will be working with for the next six months when you are implementing the software, or supporting it after that. So make sure the chemistry is right with key implementation and support staff – particularly the project manager.
What's the experience of the implementation team? – while you have to choose the right implementation partner, it's also important to be working with the right team within the implementation partner. Experienced, capable, implementation staff will be significantly more productive than their less experienced or talented colleagues. Finding the right team and getting a commitment that they are available for your project can be critical for success.
Look for a match of skills to project needs – a partner may be very capable in certain areas, but not necessarily the ones that are important for your project. For example, the project might have a large data integration component, and not all prospective partners may have skills in that area, so it's worth identifying the key potential areas of complexity in the project and making sure you select a partner with the skills and experience to suit the profile of the project.
Big isn't necessarily better – while there is a temptation towards working with the biggest partner, this doesn't always play out well, particularly if your project is smaller than the partner generally handles. While there's no hard and fast rule on this, I think you tend to get better service where your project is significant to the partner involved. In other words, smaller projects are perhaps generally best supported by smaller implementation partners.
Look for stability – you want the implementation staff who you work with, who understand how your organisation and your CRM system works, to be around for the long term. If the prospective partner has high staff turnover, then there's every chance that knowledge will disappear quickly, so look for partners who are able to retain key staff over the long term.
Look for durability – if the life of your CRM system is five to ten years, you need to find a partner who is going to be around for that long too. While no one has a crystal ball in this respect, it's important to make a judgement call on the durability of potential partners. Some will clearly be working towards an exit strategy, others may simply lack the ability to survive over the long term. Factoring durability into your decision making can avoid the disruption of changing implementation partner at a later point.
One of the benefits of a network of implementation partners is that you can always change partners if things don't work out. That said, there's a cost to doing this. The damage a poorly performing implementation partner can do to your system before you realise things aren't working out, can be huge. Finding replacement partners can be extremely time-consuming, and it can take a new partner a long time to get up to speed with your system. It's therefore better to avoid change if you can help it.
It's not an exact science of course. I painfully recall one project where I was working with a highly rated implementation partner, who had recently been acquired by a large, hugely profitable plc, only for the plc to decide to embark on a redundancy programme which managed to take out virtually everyone working on my project. While we can't control the future, we can certainly try and manage risk, and getting the implementation partner choice right from the start can go a long way towards stacking the odds in your favour.