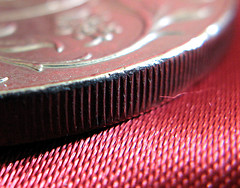 Following on from my previous post, the next 10 ways to cut the cost of your crm project:
Buy to fit your functional needs – your detailed requirements specification should tell you the functionality you do (and don't) need from your CRM software. Understanding your needs and matching them to the most appropriate product can save you lavishing money on a suite of capabilities you don't require.
Make use of open source and low cost offerings – there are a raft of free to low cost CRM offerings available on the market. These may not be as sophisticated as some of bigger ticket options, but if your needs are pretty straightforward they may well do the job.
Be clear on your objectives – there are two approaches to CRM which are discussed in more detail in this post. You can use it in an ad hoc way or a process driven way. The ad hoc way is cheaper and the returns lower. The process driven way requires a lot more resource, but will produce much higher returns. It pays to understand which approach you are aiming for. The thing you want to avoid is going for process driven approach without the necessary resources, because you will end up spending a lot, to achieve very little.
Buy licences when you need them – as I mentioned in my 'How long does a CRM project really take' post, CRM implementations can take a lot longer than people expect. Buying licences during the implementation phase, when no one is able to use them, needlessly ties up capital. Since most CRM software companies do not penalise you for adding users incrementally, it's often better to buy as you need them as this avoids you buying for users who don't end up using them. This can save you a fortune in expensive 'shelfware'.
Don't let it go wrong – it's a lot cheaper to implement a project right first time than to try and turn it around later. It's easy to underestimate what's involved in a successful CRM project and it's easy to come unstuck, so it's a cost effective strategy to plan it and mange it carefully.
DIY – there's a lot on a CRM project that you may be able to do a lot more cost effectively than the vendor. With many systems it's relatively easy to set up the basics such as adding fields and pick-lists, so a good way to reduce costs can be to use the vendor for the more complex tasks and use internal resources to carry out the more straightforward work.
Have developers working on-site – in my experience developers tend to be much more productive when they are working outside of their own offices. This is perhaps less of a problem if they are working to a fixed price contract, but if it's time and materials, then I've found that you get a lot more for your money if you have them working in your own site rather their own.
Look for experience – a capable, experienced, developer will generally be many times more productive than an inexperienced one, but the day rate you pay is often the same. It therefore pays to be very selective about the team members you have working on your project.
Consider freelancers – vender implementation staff can be an expensive resource. Freelance staff can be considerably cheaper. If you can find experienced staff with the required skill-sets, then this can significantly cut project costs.
Get independent advice – there are a number of independent CRM consultants out there, and they are well positioned to advise on the negotiation of pricing and term, as well guide your around some of the potentially costly implementation pitfalls.
Of course, cost is only one dimension of a CRM project, and we shouldn't forget the value generated by the system is critical. However if you keep costs under control, then the overall return on your investment becomes potentially significantly higher.