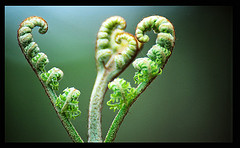 In David Skok's excellent post 'Startup killer: the cost of customer acquisition', he notes that the inability to acquire customers at a cost appropriate to their life time value is one of the biggest reasons that start ups fail. He suggests that a successful business model will see the life time value of a customer being three to five times the cost of acquiring that customer.
This dimension of business growth is not limited to start ups. If any organisation can strike the right ratio between the cost of customer acquisition and life time value then there's scope to grow the business rapidly. If you know that £1 invested in marketing will yield £5 in customer profits, then it makes sense to invest heavily, until such time as the ratios change or the business struggles to absorb the growth.
My best guess is that a lot of businesses, start ups or otherwise, could scale very rapidly if they could get to grips with the ratio between acquisition costs and life time value. While CRM software is not an essential component of managing these ratios, I believe a well set up system can help significantly reduce customer acquisition costs, and increase life time value, in a way that may in turn facilitate rapid growth.
While this is not designed to be encyclopaedic by any means, the following are several ways in which CRM can influence these two dynamics:
Visibility of where business is coming from and at what cost – understanding the sources of new business and the cost of those sources, can help ensure that marketing activity is focused on the areas that have the lowest customer acquisition costs. The conversion rate of different sources of leads can vary significantly. As an example, one client I worked with had a large telemarketing team who were churning out leads for the sales team. Analysis showed however that the conversion rate on these leads was extremely low, and the cost of running the team extremely high. Worse still the sales force was larger than it should have been to handle the leads being created. Overall the telemarketing team, far from adding value, were costing the company money, whereas other sources of leads were highly profitable. By tracking the cost and the associated conversion rates, for each lead source and campaign, companies can, over time, focus their marketing resources on the most productive areas.
Visibility of the sales process – being able to track the sales process through the system let's you see where the potential blockages are in the sales funnel. The system can help identify where there is a low conversion from one stage in the sales funnel to another. By analysing and addressing blockage points, you can dramatically increase lead conversion levels, and hence lower the acquisition cost.
Lead management – one of most effective ways for many businesses to quickly to increase conversion rates, is to improve lead management. A lot of leads leak out of the funnel because salespeople get focused on those that might close in the short term to the detriment of the longer term opportunities.  As in the earlier telemarketing example, problems also occur when leads are poorly qualified or are too early in the sales cycle. Developing strategies to nurture leads until they warrant sales involvement is a very effective way to lower customer acquisition costs.
Sales productivity – I always wince slightly when talking about productivity improvements, because it's a much abused term. However, given the cost of running a sales team, anything that can be done to make them more effective in their dealings with prospective customers can have enormous value.  By setting the CRM system up to automate key processes and to ensure that sales people have the information, collateral, and templates immediately available to them can generate big gains in effectiveness.
Direct marketing to customers –on the other side of the equation is the matter of the life time value of the customer. While lowering the cost of customer acquisition is one way to grow, the other is to increase lifetime value through better retention, or by generating more value from each customer. One of the common problems I see, particularly in terms of business to business sales, is that companies struggle to communicate effectively with their customer base. By using the CRM system to support targeted, relevant, direct marketing programmes, companies can very cost effectively get out the messages they need to in order to help retain and develop the potential of their existing customers.
Customer experience – Another aspect of increasing life time value, is to help improve the customer experience which in turn should increase retention and revenue growth. By supporting key customer facing processes, such as product/service delivery, or customer support with technology, companies are better positioned to improve levels of service, and optimise them over time. Automating processes is especially important if a business is undergoing or anticipating rapid growth because of the stresses on the cost and quality of delivery and performance that rapid scaling can create.
While this is a slightly random selection of CRM capabilities, the point is that for many businesses, young or old, there's the potential to accelerate growth rapidly if they can get the customer acquisition – lifetime value equation to line up appropriately. While CRM technology can't achieve this on its own, as a tool supporting the right business strategies, it can be a powerful catalyst for growth.