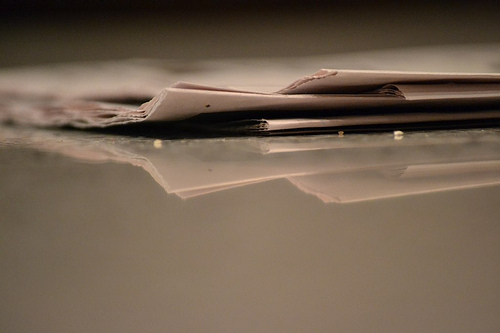 I enjoyed writing a post at the end of last year called 'Reflections on CRM in 2011…' and wanted to start to do a more regular piece on what's been happening in the CRM market. January was a little quiet, so I'm covering January and February in this post.
As I mentioned in the reflections post, the CRM market seemed pretty buoyant in the second half of last year. This seems to be borne out by a number of CRM software company updates. Infusionsoft announced record customer growth in 2011 adding 3,000 new customers and increasing revenues 50% year on year. Sugar CRM announced 97% year on year growth in their fourth quarter, and identified themselves as the third most used CRM system in the world – I'm assuming largely based on usage of their open source version.
The main threats to the likes of Microsoft and Salesforce.com are likely to come from the current lower end systems, so these results may give them food for thought. Not that Salesforce's performance seems to be in any way impacted so far. Figures reported this week showed quarter four revenues up 38% year on year to $632 million, exceeding market expectations.
Salesforce.com have been on something of an acquisition feeding frenzy of late, so the challenge was always going to be how well and how quickly these acquisitions will be integrated into their business. If the acquisition of Assistly is anything to go by the answer is very. Acquired in September, the software was rewritten, rebranded, and relaunched as Desk.com in January, a mere three months later.
What was also interesting about the Desk.com launch was the pricing structure. The first user is free, additional users are $49 per user per month, but there's the extremely innovative alternative of a pay for use basis of $1 per hour. The direction of Desk.com also signals that Salesforce.com hasn't lost sight of its small and mid-size business roots, as its core product pushes deeper into the enterprise market. It will also be interesting though to see how Desk.com impacts its previously close relationship with Zendesk now the two compete head to head.
Microsoft unveiled its plans for a quarter two update to Microsoft Dynamics CRM 2011. As part of its 2011 release, the company committed to regular product updates, rather than the previous once every two or three years, or so. In its 'Release Preview Guide Q2 2012 Service Update' the company confirmed this commitment and, amongst several enhancements, outlined the release of a new mobile client. What perhaps was most remarkable was that it would provide a native application for a range of Smartphones including, obviously, Windows Phone, but also Android, iPhone, iPad, and Blackberry. It was also announced that the system will support Chrome, Firefox, and Safari browsers alongside Internet Explorer. Traditionally Microsoft CRM seems to have been welded to the Microsoft technology stack, so this seems a significant departure.
On the takeover front, Blackbaud, a leading global provider of software, including CRM, to not- for-profit organisations announced the takeover of close competitor Convio for $293.9 million. The company's press release, perhaps predictably ambiguous, stated 'The acquisition of Convio will combine the two companies' strengths to accomplish a common mission – making multi-channel supporter engagement a reality – at a faster pace than either company could achieve on its own' though I suspect the pressure that the likes of Salesforce.com, Microsoft, and other mainstream CRM applications, are putting vertical market specific vendors under was a driving force, as was the higher proportion of SAAS based revenues that Convio generated.
Oracle announced the acquisition of SAAS based talent management vendor Taleo for $1.9 billion, presumably a direct response to SAP's acquisition of SuccessFactors. While neither are CRM applications, it's interesting to see the enterprise vendors aggressively building-out their suite of SAAS based offerings, and follows on from Oracle's acquisition of RightNow last year. I think we would be naïve to believe these are the last acquisitions by these two this year, and it will be interesting to see if this has any further impact on the CRM marketplace.
Zoho, who have been one of the entry level vendors I've been watching carefully over the last year or two, suffered a major outage in January with some users unable to access their system for over eight hours. While this isn't remarkable in the sense that most SAAS vendors experience down-time (though I suspect availability is higher than the average in-house application) what was both remarkable and highly commendable, was the transparency with which the company handled the situation culminating in a post on their blog entitled 'Our Friday outage and the actions we are taking' which explained in detail what had happened and what actions the company was undertaking to avoid future repetition.
That rounds up my take on the CRM marketplace for January and February. If you think I've missed anything key, please feel very free to comment.