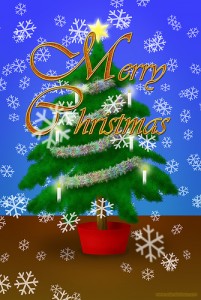 I've noticed over the years there are four words that seem to make marketers shudder – 'the Christmas card list'- because for most organisations this seemingly simple activity exposes the frailties of their CRM systems and databases.
While superficially innocuous, it tends to be a hugely manual task involving both the marketing department and people throughout the company. So here's an imaginary scenario: marketing print off a series of spreadsheets from the marketing database which are then passed to the appropriate customer facing staff for review. As there's no means of readily identifying who should receive a card, staff are asked to highlight potential recipients.
The trouble is it's a busy time of year with sales focused on closing business before the festive season sets in, so marketing get embroiled in rounds of chasing people up to ensure the cards get sent out in timely fashion.
Then queries about the data start. Why isn't John Smith on here? Didn't Jane Price leave two years ago? Didn't ABC Bank move last year? This really doesn't look like the right address. Is that really the correct spelling of her name? So changes get made to the spreadsheet. Contacts are crossed out, new ones added, details are changed.
After much chasing and manual consolidation of data the the cards finally get sent, but this isn't the end of the story, because the 'gone-aways' start coming back, which always feels a bit embarrassing, though not quite as embarrassing as the incident when, as a result of filling out some of the blank salutation fields, it was discovered that Miss Alex Smyth, was actually Sir Alex Smyth.
And of course, there's five other campaigns running, and next year's marketing plan is being finalised, and so there wasn't the time to update the CRM system with all the changes of contact details, so it looks as if the exercise is destined to be repeated again next year.
Ok, so this is somewhat exaggerated, but a lot of organisations experience some variations of this scenario, which might be fine if it were just the Christmas card list we were talking about, but the reality is that this is one, perhaps particularly painful, manifestation of a problem that a lot of organisations have with their direct marketing and communications activities in general.
Whether it's for lead generation, lead nurturing, or customer retention and growth, direct marketing can be an extremely effective way of growing a business if it's done well. The problem is that many organisations struggle to use it effectively. Typical issues include:
An inability to segment the database effectively in order to target the right message to the right people, either as a result of not tracking the appropriate fields in the system, or because the appropriate fields are not being updated. This limits organisations to broad brush campaigns that are irrelevant to many recipients.
An inability to use potentially useful data held in other databases. For example through customer purchase history held in an ERP system, not be available within the CRM system.
Poor data quality impacting campaign return on investment and causing reputational damage, because of incomplete, out of date, or duplicated records.
Restricted reach because data is not shared with the marketing team, for example contact data is being tracked in individual Outlook contact lists.
Poor control of opt-outs which means that people who opt out continue to receive communications, or people who opt out from only one type of communication have to be opted out of all communications.
There is limited visibility of what communications people have received which means that some key contacts are being over contacted, others ignored.
Creating campaigns is extremely manual and time-consuming which increases the cost of each campaign and impacts the number of campaigns that the organisation can economically run.
It's difficult for organisations to respond quickly to emerging opportunities and threats because of the lead-times from conception to launch.
None of these issues are by any means insurmountable. The right strategy, processes, and supporting technology, alongside effective user adoption, can allow companies to use direct marketing significantly more effectively, and can genuinely transform operational performance. And while it happens just once a year, I suspect the pain of the Christmas card list might inspire more than a few New Year's resolutions to make solving these problems a priority.