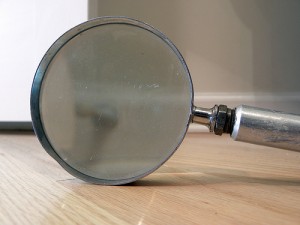 This post concludes the series on classic CRM software selection mistakes:
Failing to perform due diligence – as I've mentioned previously not all vendors or implementation partners are equal. The quality varies significantly. You ideally want to find a supplier who is both capable of delivering the initial project, but also with whom you can enjoy a harmonious working relationship for the life of the system. The damage a poor performing partner can wreak and the cost of replacing them can be huge. Many organisations make these key decisions solely on the basis of a perfectly choreographed sales presentation and don't dig much further to validate their selection.  As a result many organisations experience the unnecessary trauma of a bad selection mistake. Having worked on a lot of CRM project 'rescue' missions I have first hand knowledge how disruptive this process can be and it's far better avoid this situation in the first place. Carefully conducting due diligence into the track record and future viability of would-be suppliers might seem a needlessly onerous exercise, but the time involved in not doing it can be an order of magnitude bigger.
Negotiate on costs rather than man-days – while many organisations very ably negotiate software costs and service day rates, they often miss the dimension of the number of days quoted to perform the implementation work. I've seen some particularly egregious examples of suppliers padding out how long, often very simple tasks, will take. Validating that the quoted number of days is appropriate generally requires external expertise, but it can have a hugely beneficial effect on a purchaser's negotiating position.
Not reading the small print – checking the detail of the contractual terms is also something that commonly gets missed, and purchasers end up paying significant unanticipated costs downstream. Many contracts contain potentially onerous terms and previously unrevealed costs to catch out the unwary. It's far better to negotiate these up front, before you are committed to a vendor, rather try and re-negotiate them later when you will have much less leverage. It's also worth starting this task early in the selection process because contract negotiation can be a long-winded process, and one best not undertaken when everyone is itching to get underway with the project.
Duplicating effort and expense – it's not uncommon for a CRM purchase to happen in isolation to other over-lapping initiative happening elsewhere in the business, and this can lead to unnecessary expense and effort. For example marketing might be underway with a project to provide proposal management software which will also be a capability of the CRM system, or a department may be investing in the upgrade of a system which will be replaced as part of the project. This situation happens surprisingly frequently, particularly in bigger companies, though smaller organisations are by no means immune. The cost of these duplicated initiatives can be extremely high, so it's important that the scope of the forthcoming project is well communicated across the business, and that every effort is made to identify potentially duplicated activity.
That concludes this series of posts on classic CRM technology selection errors. The previous posts are listed below for convenience. Please add a comment on anything you feel I've missed:
Choosing the best CRM software – 17 classic CRM technology selection mistakes – part 1
Choosing the best CRM software – 17 classic CRM technology selection mistakes – part 2
Choosing the best CRM software – 17 classic CRM technology selection mistakes – part 3