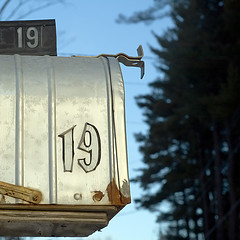 The opening line of a recent article on mycustomer.com caught my attention: 'You've got 19 CRM systems when you only need one – and you know it! Why won't organisations rationalise their applications landscape?'
On the surface it seems a somewhat rhetorical question. Why would you want to live with multiple CRM systems, when you could replace them all with a single, all singing, all dancing system?
And this line of thinking seems to be fuelling a new surge of CRM implementations geared towards system consolidation, something I touched on in a recent post about my concerns that we're about to witness a new round of CRM project failures.
However, I would suggest there are some reasons why it may make perfect sense to live with the 19 systems:
Cost and resources – a system consolidation project of this nature will require a significant financial investment. Perhaps more importantly it will tie up a potentially huge amount of internal time. For some organisations at least there, may be much more fruitful places to invest these resources.
Time-lines – it's also unlikely to be quick. Ignore some of the twaddle that emanates from some of the SAAS vendors along the lines of 'we deployed our system to 10,000 salespeople in two weeks', retiring 19 systems and combining data into a single instance, is a multi-year project regardless of whether your technology sits in your server room or the cloud.
Business case – it may look pretty messy running 19 CRM systems but is there a genuine business case for changing this? Sure all 19 systems have a separate view of the customer, but do the returns from a single view justify the costs?
Who is going to drive? – In this previous post I cite the example of an extremely successful global FMCG company, who has a proven track record of generating significant value for their shareholders through the way use information technology. And yet despite this overall success, and having a hugely smart IT team, they've done very little with CRM. Why? Simply because they've never had a business sponsor that they've felt satisfied had the focus and bandwidth to help ensure CRM technology was implemented successfully in their business. An effective sponsor is important for any CRM project, but essential for a major consolidation, and many organisations simply don't have the right senior level staff with time on their hands.
Lack of common process – the mistake a lot of organisations make as they try and consolidate systems is that they fail to harmonise processes in advance of deploying the technology. This results in 19 parts of the organisation unsuccessfully trying to use the system in completely different ways.
While to some extent I'm playing devil's advocate a little here, I strongly believe that system consolidation is not the no-brainer that a lot of CRM vendors and analysts position it as. I suspect for the typical organisation with 19 CRM systems, three or four will be using them well, seven or eight will be generating some, but not a great amount of value, and the remainder will be at best be rather more marginal. My concern is that many companies chasing the vision of the single system, because it seems the right thing to do, may spend a lot of time and money deploying something that no longer creates value for anyone.