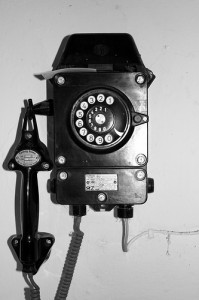 Once upon a time the pricing of support contracts for CRM software was pretty straightforward; normally a straight percentage of the cost of the software. In recent years things have become considerably less predictable with a raft of rather more exotic arrangements which seem to bear scant resemblance to traditional pricing models. Some approaches seem to reflect perceived complexity and are priced based on the amount of customisation of the system, other arrangements seem simply to be based on what the vendor feels they can get away with.
Support contracts have traditionally been associated with on-premise software rather than software as a service (SAAS) solutions, where support is generally bundled as part of the monthly fee, but even here there are often premium support options available, as well as contracts with implementation partners to support additional integrations and customisations.
While some support contracts are charged on a time and materials basis, most are invoiced as a fixed fee. These fixed fees can be a very lucrative source of income for CRM vendors, and a significant overhead for CRM users. An overhead that in some cases doesn't add a whole lot of value. Careful management of support contracts can therefore be a very effective way of reducing costs and ensuring value for money. Here are a few considerations:
Understand the statistics – how many support calls are you actually placing? What sort of issues are you raising? How long is the vendor taking to respond and fix them? How does this sit with their agreed service level agreements? Tracking this sort of data gives you the information you need to establish if you are getting value from your current arrangements. It's also worth noting that these statistics will probably change significantly over time. In the early days of a system's life there are likely to be a lot of issues logged as people get up to speed and initial bugs are ironed out. Once things become more established, support issues often drop dramatically, and it's not unusual to find organisations paying significant fees but logging no incidents.
Understand the contractual terms – support contracts can hide a range of potentially onerous terms which it's wise to be aware of. These include areas such as renewal arrangements, rights of termination, what is supported and what isn't, and a vendor's right to sell the contract to someone else (something that happens surprisingly frequently). Being aware of the terms of the agreement (and renegotiating them if necessary) is key to maximising value. For many organisations though the first time the support contract is referred to is when there's a major problem.
Get the timing right – a mistake I see a lot of companies make is that they fail to give themselves sufficient time before a contract renewal to fully review a vendor's performance and consider alternative options. It generally makes sense to begin this process well in advance, perhaps six months before the renewal date, in order to give the best opportunity to assess the most appropriate route forward.
Proactively reduce issues – reducing call volumes by understanding the type of calls being logged, their causes, and taking remedial action can be a good way of lowering the number of issues logged, and in due course helping reduce the cost of support. For example providing more training, beefing up internal support capabilities, or making infrastructure changes to increase stability, can significantly reduce the volumes of support incidents.
Be aware of other options – the key to negotiating better terms, or successfully replacing a poor supplier, is to be aware of other options in the market. A lot of CRM software products are sold through a raft of resellers and implementers, so there's normally a wide range of alternatives. Some CRM applications (particularly enterprise software) are only sold through the vendor itself which limits the scope for change, but even here companies like Rimini Street are starting to make significant inroads into the software vendor's traditional monopoly for these services.
The breakdown of the traditional support pricing models and the fact that many organisations have long established systems that do not generate high volumes of support issues, means that many organisations are paying very high prices for services they're not really using. Additionally, the quality of support from many providers is of questionable quality – a situation that's likely to get worse if the CRM market, as seems likely, starts to consolidate. Being aware of your call volumes, support costs, your supplier's performance, the contractual terms, and alternative options, provides the opportunity to improve support quality, and in many cases very significantly lower costs.